Surgeon for children and adolescents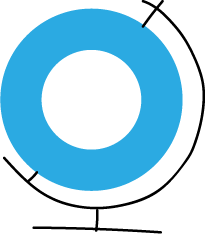 Worldwide: Colorectal Surgery
My experience covers the entire spectrum of pediatric surgery of all ages. I generally operate on hernias, undescended testicles, phimoses (narrowing of the foreskin) and appendixes. Often parents come to me whose children are affected by therapy-resistant constipation (constipation) or incontinence.
As a specialist in colorectal surgery, I also treat children with rare diseases from the area of anorectal malformation or with Hirschsprung's disease (1 in 3500 to 5000 newborns). I operate on congenital malformations of the colon and rectum, anus or genital area, ranging from mild to very complex. These anomalies are still relatively unknown and associated with a high level of shame. In Austria, around 20 to 30 children are affected each year. Parents can find support from the patient organization SoMA Austria, among others.
Increase quality of life
As an expert in colorectal surgery, I want to give affected children a better quality of life. The aim is to optimally correct malformations or to preserve the existing structures and to provide long-term support in achieving (social) continence. Here you can find more about the diseases I treat (an excerpt).
You contact me for colorectal operations and corrective interventions in the pelvis and for bowel management in the case of congenital malformations that lead to constipation and restricted motility – the ability of the bowel to move. I perform pediatric gastroscopy and colonoscopies.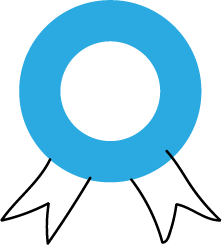 Proof: expert status
FACS: Fellow of the American College of Surgeons ( certified surgeon status in the USA)
FAAP: Fellow of the American Academy of Pediatrics ( certified pediatrician status in the USA)
Specialist in pediatric and adolescent surgery from the Austrian Medical Association
Joseph R. Bongiorno Award for work as an assistant doctor in paediatrics (best of year)
Co-author of the following books
Pediatric Colorectal and Pelvic Surgery: Case Studies
Anorectal malformations
Popular speaker
58 international presentations, participation in six planning committees
a variety of publications in professional journals, several videos
Organizer of conferences and member of several committees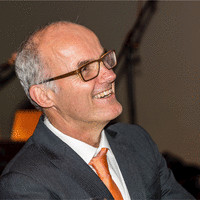 "I think Dr. Carlos Reck-Burneo has helped many children with colorectal diseases, with anorectal malformations and Hirschsprung Disease. Not only with his clinical work, but also with his scientific work."
Prof. Dr. Ivo de Blaauw
Leiter der Kinderchirurgie – Amalia Children's Hospital Radboudumc, Niederlande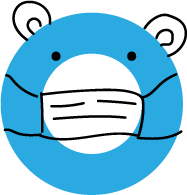 Vocation: highlights and career
Pediatric surgeon and senior physician in Austria
In 2008 I started working as an assistant doctor in pediatric surgery at the Vienna General Hospital, MedUni Vienna, and completed my specialist training in 2015. After a stay in the USA, I returned to pediatric surgery in 2017 and took on the position of senior physician.
I still work there as a consultant to this day. Furthermore, as a senior physician, I am in charge of the pediatric surgery clinic at the Mödling State Hospital. I currently offer treatments for children and adolescents – also for urological diseases. Make an appointment here.
Medical specialist and assistant professor in the USA
In 2005 I moved to Long Island College Hospital, Beth Israel Medical Center in New York City as an intern in general pediatrics for three years (specialist training). After moving to Austria, I returned to Nationwide Children's Hospital in Columbus, Ohio as a research and clinical assistant for two years in 2015.
There I worked as a research fellow with Dr. Marc Levitt, a world-famous expert in the field of colon and pelvic reconstruction. In 2016 I took over the clinical assistant professorship at the Center for Pediatric Colorectal Surgery and Pelvic Floor Reconstruction in Ohio for one year before I returned to Austria.
Student and country doctor in Ecuador
Born in Ecuador in 1976. I completed my medical studies at the University of San Francisco de Quito and graduated in 2003 with honors (cum laude) as a doctor of medicine and surgery. During these years I first noticed anorectal malformations in a large children's hospital. There was a great lack of knowledge of what to do.
Until 2004 I practiced as a country doctor for women and children in the subtropics of the Andes. I worked at the Centro Materno Infantil in Echeandia and for a few months as an emergency doctor at the Voz Andes hospital in Quito.
"Dr. Reck-Burneo is an excellent surgeon. In the field of Pediatric Colorectal Surgery, we treat rare and complex surgical problems requiring demanding and technically difficult surgeries. dr Reck is one of the few surgeons who I believe possess the full spectrum of skills required to treat these patients."
Richard J. Wood, MD
Chief, Department of Pediatric Colorectal and Pelvic Reconstructive Surgery Nationwide Children's Hospital, Columbus, Ohio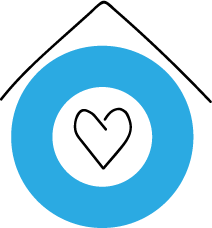 Future: an outlook
Plans are currently underway to set up a pediatric surgery department at the Mödling Clinic . I plan to establish this as an expertise center for the rare diseases Hirschsprung's disease, anorectal malformations, anorectal and cloacal malformations and anal atresia.
My dream would be to lead a focus center for lifelong support for people with colorectal diseases. A single source of care would be ideal for patients: the correct initial diagnosis for newborns, operations in toddlerhood, support for adolescents and follow-up care in adulthood. In this way, timely diagnostics and tailored treatments could be decisively improved.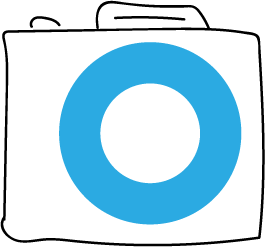 Peephole: a private glimpse
I live in Vienna with my wife and two children.
In my free time, I prefer to see the world through the camera. Since my student days I have been passionate about taking photos using techniques from analog and digital photography. My favorite motifs are landscapes, the abstract and the symbolic as well as the contrasts of light and shadow. I am particularly enthusiastic about black and white photographs. The camera is almost always with you. I love to bring out the less obvious and to motivate the viewer to linger – now also in videos. To the photo gallery.
Other hobbies are diving and traveling. Fortunately, my wife shows a lot of understanding for this. My international assignments always take me to South America and the whole world. I speak spanish, english and german.